We genuinely care about our customers!
Here is what our customers are saying about us!
If we have provided one of our services to you, please write us a review on Google or Facebook. We would love to hear from you!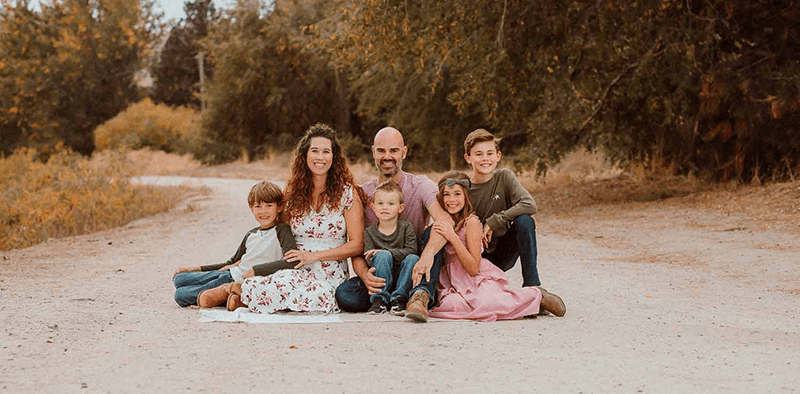 Spring Rain installed a gutter on the front and back of our garage. Mike is awesome and was very responsive to my request for an estimate and was realistic about the lead time. He was able to come out sooner than requested and the job was completed much quicker than I expected. He communicated with me throughout the entire process, which is extremely important to me. Spring Rain is professional and did a quality job for a competitive price. I highly recommend Mike for your gutter needs!
Positive: Professionalism, Punctuality, Quality, Responsiveness, Value Mike was quick to respond to come give a free estimate to replace and add some new gutters to our house. Within a few hours we received the estimate with a price that was more than fair. He gave a detailed description of the work to be performed. Once we made the decision to go ahead with the work Mike was out within a week to get the job done. It was done in a timely manner with everything he said he would do as well as rehanging our Christmas lights which was not part of the original scope. I would rate him 5 out of 5 stars!!
Positive: Professionalism, Punctuality, Quality, Responsiveness, Value Great service and great work.
We are very happy with the seamless gutters Mike at Spring Rain installed on our new home in Emmett. From the start Mike was very responsive, met with us to learn what we wanted and gave his professional advice and guidance throughout the process. He provided an estimate same day, and once we decided to move forward with the project he was able to get us scheduled quickly and the project was completed in one day for the price quoted, no surprises. We love the look of the seamless gutters and and are very satisfied with the value and service we received.
"Service was great loved everything you did"
Mike was an absolute pleasure to work with during my new gutter installation project. He took the time to explain everything, was there when he said he would be, and his work was of the highest quality and care. You can tell he takes pride in his work, and it shows. I would highly recommend Mike for any type of gutter project you might have.
I highly recommend Spring Rain LLC,/Mike Fallon, for any Gutter installation and repair. Mike was punctual, courteous and professional. He knew what to do immediately, and did it in an efficient manner and he also did not mind answering my questions to my satisfaction. He showed good manners by announcing himself at the house to let me know that he started working. He always answered my calls or returned them speedily.. Thanks for doing a great job!
"They installed all new gutters and drains. They were wonderful to work with. Did exactly what they said and when they said. Beautiful job. Super company."
Spring Rain installed new gutters on my home. The job exceeded my expectations. I would highly recommend Spring Rain for your gutters need.
"Mike was friendly and easy to communicate with when arranging for a time to estimate the job. Since we were some distance out of town, I took measurements of the gutter lengths and sent a couple photos. He was able to come out and install our gutter guards in about an hour. He has a great product and price, and I was satified with his quick response. Never have to clean my gutters again. Yay!! Thanks Mike."
My name is Karen Kreps. I am an 82 year old widow living in Emmett over 25 years. When I called Spring Rain, Mike returned my call right away and was at my house the next morning. He quickly replaced a damaged gutter area and cleaned out all my gutters of approximately 22 years of dirt and leaves. His price was very reasonable and I have been sharing his contact information with friends every time the "gutter" issue came up. I also sent a "Great job, Good guy" message to the chamber of commerce in Emmett. In a world of overprice and under delivered services it was a pleasure and a joy to have Mike help me with my gutter issues ! Thank you Mike for a VERY pleasant day !
Positive: Professionalism, Punctuality, Quality, Responsiveness, Value "Mike was great to work with and he did a great job communicating with me. The new gutters look fabulous and work well, we had a test just this week thanks to a rain storm and there were no problems. I would definitely recommend giving Spring Rain and Mike Fallon a call if you need new gutters or work on your gutters."
"I met with Mike from spring rain gutters during our estimate. Mike was professional, knowledgeable and very easy to work with. Mike rearranged his schedule to accommodate ours for our gutter install. The price and quality of the gutters installed were excellent. I would highly recommend Mike and Spring rain for your gutter installation."